Let's get straight to it. The following tools are useful and will help you build a better workflow. Some of these are gems!
Time and Task Management
My favourite: Todoist
Why? They have an app for virtually every platform.
I have it on my phone and integrated into Outlook. They have browser plugins, a web-based version, and with the premium version everything is synced and awesome.
Bonus - Check out my task addition workflow:
Click New task, "Do this thing", hit tab, write "Wednesday @ 2 PM", hit enter. That's just created a new task called "Do this thing" which is scheduled for Wednesday at 2 PM.
It get's even better.
Todoist Premium gives me reminders via my phone and via SMS. But, I use my Outlook Calendar (I use Microsoft Exchange for email) so I would rather have a calendar event as well.
No problem, this is where Zapier comes in
Zapier - connect services together for automated actions
In this case, we add a "zap" that says "When new Todoist task is made > make corresponding event in Google Calendar".
I would do it directly to my Exchange Calendar, but there seems to be some bug they haven't worked out. Easy solution though - we make the Google Calendar event, then we add a second Zap that adds Google Calendar events to my Exchange Calendar. All sorted!
It takes a little bit of config but they make it quite easy - just put due date for the event begin times. Let me know if you need specifics!
Result? I make a new task on Todoist. It propagates through Google Calendar to my Outlook Calendar, now I see it in my schedule and I get Outlook reminders as well.
Task management +1000!
Other solutions for task management worth checking out: Wunderlist, Droptask, Trello.
Need to focus?
Try Focus@Will.
It's a cool online service that gives you a playlist of music that's shown to foster productivity.
There is a bit of science behind it. Am I using it right now? You know it! The Alpha Chill playlist @ Low Energy is great.
Warning: The ADHD test is serious shit, turn your speakers down and brace for transformer-ish mind jarring noise. It's not for you unless you legitimately have serious ADHD.
Need some quiet time?
I mentioned it in an earlier post, but try meditation with Headspace.
Keep track of productivity
Try RescueTime.
It will run in the background and log your activity, revealing just where you waste too much time. Install the browser plug in too. Just be careful and tell it to forget sites that you don't want anyone else seeing accidentally!
Data Backup and Redundancy
You're downright insane if you work on landers, creatives, web pages and don't back it all up safely for future use.
You should all be backing up files that you consider valuable! My favourite and arguably the best:
Reasonably cheap, reliable, let's you roll back through revisions (super useful) and un-delete files, can use with teams i.e. staff, easy to share folders and files, available on mobile and via web, and best of all they recently increased their base storage on their pro plan from 100 GB to 1 TB.
I've used several backup solutions and I find Dropbox to be the best when you want to back up your work folders.
One thing I like is that I can share a file/folder with someone by just right clicking > get Dropbox link > bam done, no need to upload file as it already has been uploaded simply because it's in my Dropbox.
I could sing it's praises all day, just use it ya chumps.
Other alternatives:
Note: Google Drive gives you plenty of (free) storage, but I find that it's more geared around Google Docs rather than file storage and there is no option to recover deleted files.
This one thing IMO makes it useless for storing critical work folders!
As far as I am aware Crashplan is more aimed at backing up your entire system.
Cheap, haven't really used. Probably good if you want to store your entire PC on the web incase you cough spill coffee on your MacBook and then splash bath water on the other.
Content Creation
The must-have suite for this goes without saying:
Leverage your student status if possible to get the entire Adobe apps suite for about $15/month.
This includes Photoshop, Muse, Dreamweaver, Edge Code, etc. -- everything you need to smash out killer creatives, landing pages, and edit HTML/CSS.
On that note, Muse is your best bet for whipping up simple desktop landers in a what-you-see-is-what-you-get fashion.
There are plenty of other apps that are worth the sub alone - Edge Animate, Edge Code, Edge Inspect, Illustrator, etc. Gone are the days of $1000 for a single license to Photoshop or $25k for the Master Suite (let's be honest, we all pirated that rather than paying thousands).  
Image-related Apps
Top of my list here goes to LightShot
I have used lots of screenshot tools. It is the best.
It maps your print screen button to itself and hitting this darkens your screen and lets you select an area to capture. You can then annotate it if you want, then hit Ctrl+S to save to desktop or Ctrl+D to automatically upload it to the web. 2s later you have a link > open > gives you a nice page and the image is uploaded to imgur and it's very simple to grab the direct image link (just click and drag the image itself to the address bar to load the image location).
It's a must have!
Sensitive about size? :P
Image file size of course. **Nothing better than Kraken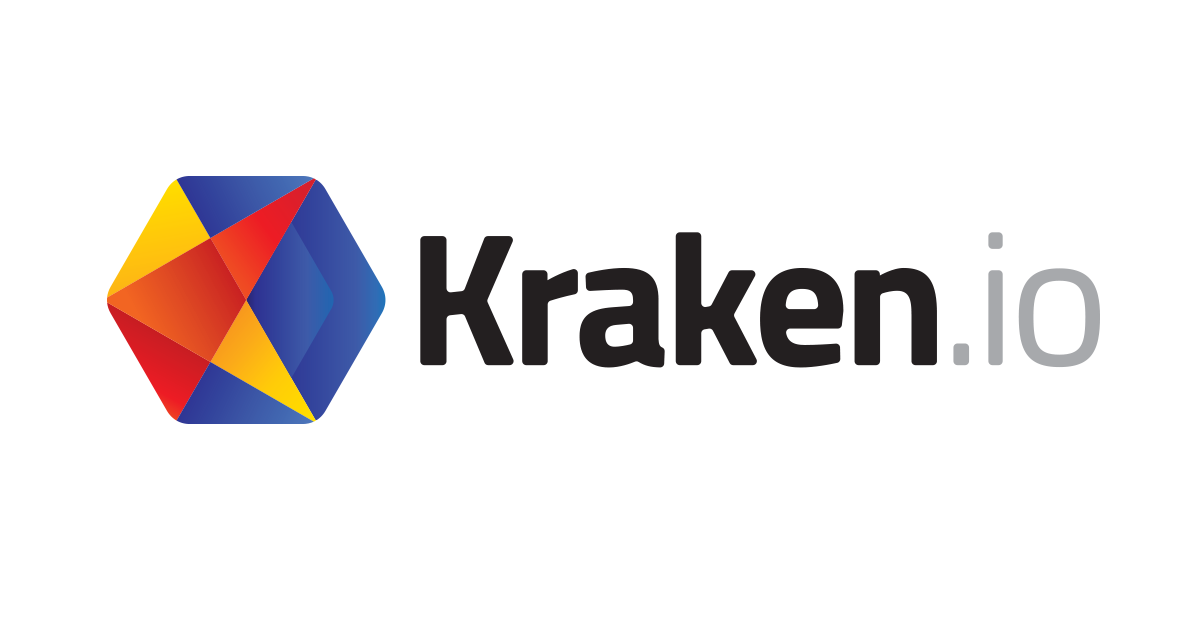 Simple: drag and drop files into Kraken or select them to upload > it uses fancy processes to optimise the images > download the entire output in a zip file > done.
I use this daily to optimise tonnes of creatives in one sweep and it kicks ass. You can also choose lossy or lossless compression - whatever floats your boat.
Tip: if you want to use a PNG with a transparent background, save it in Photoshop as a 24-bit PNG (8-bit sucks for smooth transparency) then get Kraken to compress it.
I have had much cleaner results by doing this vs trying to save it as an 8-bit PNG.
On that note of transparent backgrounds, ever hear of Background Burner?
From the makers of Bonanza comes this beast of an app.
Need to get rid of the background behind some object? Give this app a try and let it save you time in Photoshop!
Lastly, Dropmocks.
Few people know about this but it's my go-to service for uploading images to share. It's fast > just drag and drop onto the main page, and it creates nice galleries that you flick through with the keyboard.  
Miscellaneous Tools
This is where we get into some stuff that should help you regardless of your IM endeavors. Brace yourselves for life-changing tips!
Need to download stuff?
Often download videos (e.g. anime) that's hosted on the likes of Uploaded, RapidGator, etc.?
I'm not going to advocate piracy, nor does STM support that! but if you do ever download stuff from these file hosts that make money out of premium subs -- there is a much better way of getting it.
In fact, you should do this just to save time across the board and avoid torrenting - perhaps the least secure method ever of getting pirated material.
Unless you dick about with VPNs, TOR and the like, torrenting a movie is handing yourself to companies like Baycorp on a platter. I digress.
Pro-tip #1:
Pro-tip #2:
Don't download from file hosts, or torrent.
Use a premium (costs!) service to do it for you and then download from their services.
I ardently recommend Real-Debrid.
I have used these guys for years. They only cost a few dollars a month.
How it works: they maintain premium account for many file hosts. You copy/paste links in (or use one of their plugins to do it automatically) > they download to their servers > you get new link that downloads directly off them.
Even better, you can add them as a file host account in JDownloader!
What this means: you copy links to clipboard > JDownloader picks them up. You add them to downloads. When you start the download, if the file host is available, your link gets automatically changed to a RD link and the download starts.
Their servers are based in France and I max my fiber internet to them - I get 10 MB per second - so I can literally get a small episode of something downloaded in the time it would take me to wait for some annoying timer on Rapidgator. Never go back!
Pro-tip #3:
Use RD's torrenting service too. They torrent the file to their servers and upload it to a file host > you download it like you would any other file.
If someone else has already downloaded that torrent, you get a link immediately. They can generally download the torrent faster than you, so it's almost always a win-win and less straining on your internet (100's of torrent connections + upload/download vs a straight http download).
Pro-tip #4:
Jdownloader is an easy way to download Youtube videos as well. Just copy the page link > delete all options JD gives you other than the video stream, select highest quality > download.
Streamlining Youtube
Youtube by default sucks a bit. I hate autoplay video and constantly changing the quality to 1080p or higher (I have 100/50 Mbit fiber dammit!)
Easy solution. Userscripts.
If you are using Firefox, install the GreaseMonkey addon first. Userscripts work in Chrome natively.
Go to https://greasyfork.org/scripts/593-yays-yet-another-youtube-script
Install that. Then go back to Youtube. There will be a new settings icon:
Set the default quality, whether you want the video expanded (of course you do!) and set it to pause the video immediately. Now spam open those Youtube tabs!
Browser Plugins Worth Mentioning
If you don't use AdBlock+, you should. Remember to disable it on sites related to advertising that you actually want to use as it can break them.
The most important Firefox plugin ever made: NoScript.
Seriously, this is more useful than all the antivirus in the world. Prevention rather than cure! If you or someone you know is the kind of person prone to malware infections because of silliness or the sites you browse... use this. And learn how to use it. Teach your mum if you have to!
If you browse nefarious sites for whatever reason - use this.
I recommend putting the NoScript icon (not the ones about permissions, just "NoScript") on the toolbar to the right of the search bar next to the bookmarks button. Now configure it to not display notifications at the bottom or anywhere.
When you visit new sites, be sure to click the NoScript icon and whitelist domains you need for the site to work. You can selectively enable flash elements for example a video player on some random site.
Use the temporary allow permissions option for sites you are visiting but don't intend to revisit. And, when going through payments online e.g. CC payments for something you trust, disable NoScript completely before you start the payment process as it can get in the way sometimes.
I know I know, this sounds like a big waste of time - but if you want to secure your Firefox browser, it's by far the most intelligent and practical suggestion I can give.
Improving your Windows 8 experience (and Win 7)
There are several tools I'd suggest for increasing productivity and generally making your computer nicer to use.
If using Windows 8/8.1, for god sakes get Classic Start Menu and bring back the old workhorse.

Also, password protect your PC but force it to [boot to desktop automatically.](http://pcsupport.about.com/od/windows-8/fl/auto-logon-windows-8.htm

Use Stardock Fences - to make nice little fences around your icons and order that desktop like a bawse! Folder portals ftw. Stardock Fences.
Bins by 1Up - make your taskbar more organised. Bins. Check it:
Remove those annoying folders from My Computer:
That's em - those basterds! Read here
That's all I can think of for now. I'm quite a power user and have experiemented with a tonne of software over the last 20 years.
Is there anything you specifically wish was easier and want some suggestions for? Let me know in the comments.
P.S. Actually there was one final tool... it goes without saying - that one thing that has helped me and many others in their IM careers: